Photo Manipulation
When I learned how to draw, I dreamt of becoming a hyperrealistic painter. Well, I did not have enough patience to accomplish the goal and switched directions. Later I went through a Law of Attraction theory phase. I'm not sure if I can call it a theory or I should call it a fantasy instead, nevertheless, I enjoyed making dreams come true in my mind for a year or two (until I got bored.) During that period, I Photoshopped myself into ideal settings and enjoyed doing it immensely. So, I got off the track a little and started messing with digital editing adding the Photo Manipulation to the list of skills. I still love mixing photography and drawing, that is why Digital manipulation is still one of the methods of self-expression I use.
Fashion design
Believe it or not, I am a fashion designer. I graduated in 2001 and was recommended to go to post-graduate school. I did follow the recommendations, but life circumstances forced me to quit. Do I regret it? Maybe. But not too much. I worked as a fashion designer for about 3 or 4 months, then left the country in which I grew up. Since then, the doors of the fashion industry shut behind my back never to open again. So what now? "I am not a superman," so I'll do what I can. The plan is to design t-shirts, bags, and accessories, to create purses out of recycled materials, and, maybe, share pictures and patterns of clothing I make for myself. I will publish all the products on nikoxxii.com in the Fashion Design section, social media, and my online stores (links are on the Shop page.)
Logo design
Logo design is not something I intend to do full-time, but who knows, somebody may order a logo or two for their company or whatnot. I added logo design to my portfolio because I created quite a few of them for myself and had a client (a restaurant owner) who ordered a new logo and menu design. You can find logos on the Logo Design page. If you would like for me to design a logo for personal use or business, please go to the Contact page and send me a message. Price: $20 and up.
Your Number 7
The project emerged out of a mistake. A few years after creating NIKOXXII store on Zazzle, I decided to quit and delete the store. Unfortunately, what I did not know, the store cannot be removed. So when I changed my mind and tried to make another store with the same name – I could not. So I made a YourNumber7 store. Why did I call it that way? I do not recall. Eventually, after talking to a very nice guy from Zazzle's IT department, I reestablished the old NIKOXXII store and decided to dedicate YourNumber7 to educational materials. Now the plan is to create cute and straightforward multiuse educational products and paper dolls. Why paper dolls? As a child, I loved making paper dolls. I spent countless hours drawing and cutting till pain in my neck and hands. I made over 700 paper dolls from the age seven till the age 13. Now I may feel a little nostalgic and want to create paper dolls based products for personal entertainment.
BOTS6book.
You can find the description on the designated page - nikoxxii.com/bots6book-project.html
Tarot of The Fool
Man, this deck caused me a lot of trouble. I cannot remember why I started drawing my Tarot cards, but no matter what the reason was, I used it in my graduation project in college. Some college officials were astounded, some probably thought I was insane. In any case, I had fun, but drawing the whole deck was exhausting and, for some reason, irritating. When I finally formed a clear picture of the BOTS6 *looks and feels*, I decided to use the deck in the project. I am hoping to sell the Tarot of The Fool and make a series of how-to-use videos. We'll see where I get with the idea.
---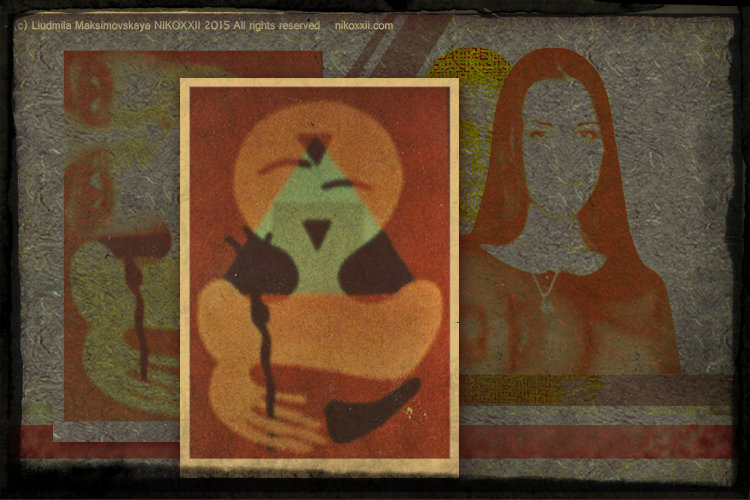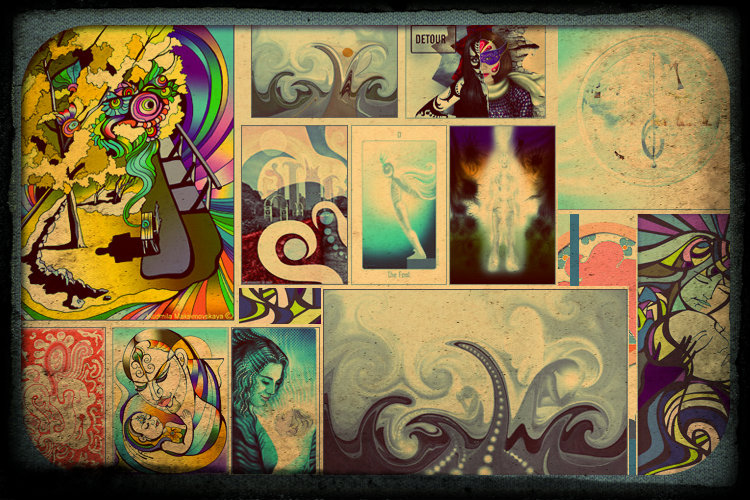 ---
Real Toys Real Stories
Another project in the making. I have too many ideas - I should have a company to bring them all to life. But, I have no company – only *me, myself and I*, so the progress is slow. When my kids were little, my eldest kept asking me to play with him. But what he was actually asking for was to tell him a long and exciting story using toys. So I did, sometimes. My ultimate favorite was Thomas and the Magic Cube. I wish I made a video! When the vague Real Toys Real Stories idea crossed my mind, the plan was to make short toy stories videos with pecs description for kids with Autism. But I quickly got bored with the idea. I am not sure where the project will take me, but I think it will be slightly different from what I initially hoped it could be. I may end up messing with toys pictures, videos, and video editing software effects to create some existential crisis movies for kids. Based on what my younger son watches on youtube nowadays, I assume my videos could be right up to current young generation valley.
Donate
Option to share a few hard-earned bucks with the artist (to fuel creativity and motivation) will present itself soon. I will most likely ask you to buy me coffee (unless I'll change my mind about the coffee and come up with a different idea.)
Music
Back in high school, I organized a rock band. I was a guitar soloist, lead singer, and songwriter. Unfortunately, the group fell apart after only four years. We had trouble finding a drummer, and when bass guitarist notified us he was going to play part-time in a different band, it was clear it would be hard to preserve the team and its enthusiasm to succeed. I continued writing songs, but motivation slowly dissipated. In 2013 I set a goal to regain lost skills. Unfortunately, I didn't have much time to play guitar during the day, so I woke up early or stayed up late to practice (I was also using the time to write a book.) Within a few months, I exhausted myself. One night I was working on a computer (editing the book probably) and fell asleep. I did not even remember how it happened. I woke up three hours later and realized: I could not lift my left hand. You might say, "happens to everyone." Well, hours later I still could not move it. I went to a doctor in the morning, the diagnosis radial nerve palsy. The recovery took four months (which is pretty good.) After I regained movement in my hand, I could not use it as much as I used to without experiencing pain. Years later it hurts even more. The hand injury took the wind out of the sails, and since then I held the guitar in my hands about five times. I made a few videos (home-made experimental stuff) with my music before the injury, you can find them on the Music page. So what is next? I know it will be difficult to regain skills I had lost many years ago with time limitations and pain. I may have to find a new way to self-express through music, do justice to the songs I had written and, maybe, start writing new ones.